* * * The Sinclair QL 18th launch anniversary & the coWo QL/E CD-R launch! * * *
Home | Repository | Chronology (1981 until today) | 30th anniversary 2014 | Linus Torvalds QL contributions | "QL & Mac are 25" - the show 2009 | 25th anniversary 2009 | Machine build standards | Preservation Project (SQPP) |

Picture Gallery (SQPG) | QL versus JAGUAR |

QLvsJAGUAR Video Channel on YouTube |

Blog (QLvsJAGUAR Community Tab) | About Urs König
---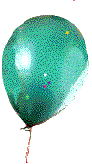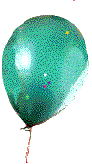 Added: January 12th 2002 | Last updated: June 4th 2017 (Broken Links & Formatting fixed, Update added)
Congratulations "to" the QL's 18th birthday and as a present for it and the QL-community a new QL-product!

On January 12th 1984 (exactly 12 days earlier than Steve Jobs launched the Apple Macintosh) Sir Clive Sinclair presented the QL professional-computer to the world in a hollywood-style event at the Intercontinental Hotel, Hyde Park Corner, London. Today, 18 years later we congratulate and celebrate to the QL's 18th birthday! We proudly present a new QL-procuct, the QL/E CD-R. You can view/download the product flyer about QL/E: Click here to download the QL/E-Flyer in english (345K Adobe Acrobat PDF-File)

Am 12. Januar 1984 (genau 12 Tage vor Steve Jobs mit seinem Apple Macintosh) hat Sir Clive Sinclair die Katze aus dem Sack gelassen; der sagenumworbene Professional-Computer QL wurde im Intercontinental Hotel, Hyde Park Corner in London im Rahmen einer hollywoodhaften Pressekonferenz der Weltöffentlichkeit vorgestellt. Heute, 18 Jahre später feiern wir den 18ten Geburtstag des QL's und gratulieren recht "herzlich"! Wir "tun" dies mit der Präsentation eines neuen QL-Produktes, der QL/E CD-R. Sie können den Produkteflyer über QL/E lesen/runterladen: Klicken Sie hier um den QL/E-Produkteflyer runterzuladen (342K Adobe Acrobat PDF-File)
You can reserve your personal copy of the QL/E distribution CD-R immediately via email: COWO (replace -at- with @)
Update: No need to order anymore, just go and get the latest version of QL/E for free here on sinclairql.net, THE REPOSITORY of the Sinclair QL Preservation Project (SQPP).
QL forever!
---
Site produced and copyright (c): 1999-2017, Urs König

Return to top of this page | Return to home page